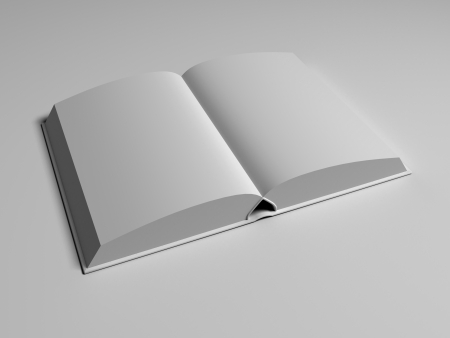 After summarizing Google's Search Engine Optimization Start Guide, I thought I'd provide an SEO definitions page for those folks who are new to SEO or just need to know what's what.  So here are Thriteen SEO Definitions.  Mind you, this is not some exhaustive list.  Just some that I found helpful when I started learning about SEO.
1. SEO stands for Search Engine Optimization.  SEO is what you do to your blog to rank in the search engines when people search for something they're looking for and find your site in the results.  There are quite a few tasks you can perform to show up in a higher position in the search results.  The ideas is to get as close to page one of the search results as possible.
2. SERPS – Search Engine Results Pages.  These are the pages that are returned to you when you search on something.
3. Organic Search Results – Organic search results are obtained by the steps you take to make your blog more attractive to the search engines.  The other type of search results are "Paid" search results that you can get with a service like Google Adwords.
4. Title Tags – The Title Tag is the title of the web page (blog post or page).  It tells the search engine what the page is about.  It usually appears as the first line in a search result.
5. Description Meta Tag – The Description Meta Tag is what the search engines find on your page and use in their search results underneath the title tag. If there is no description meta tag, it might use part of the text from your blog post.
6. On Page SEO – On-page SEO is what you can do to make your web pages look better to the search engines.  They are the tasks talked about in The Search Engine Optimization Starter Guide.
7. Off Page SEO – Off-page SEO refers to the activity that takes place to help get your web pages ranked higher in the search engines.  These activities include back links to your site from other sites that are in the same niche or topic you are.  The more back links and from better ranking sites, the better.  Domain Age helps to.
8. Web Crawlers, Spiders, Bots, OH MY!! – Web Crawlers come to your site and index the content at you site.  These are also know as spiders and bots.  Google's is called the Googlebot.  Yahoo's web crawler is called Slurp.  MSN's web crawler is called MSNBot.  There are other web crawlers and you can find them in your web hosting tools like cpanel under the "Robots/Spiders visitors" section.
9. Search Queries – The keywords and phrases used to search for, and the pages that were found by the search engines on your site matching those keywords and phrases.
10. Black Hat SEO – Black Hat SEO includes activities that are not considered very ethical.  Some of these techniques used to be considered acceptable.  Black Hat techniques include keyword stuffing, placing too many keywords in the title tag, in the description meta tag and in image alt tags.  Placing white text on white text or hiding text on a page is considered a Black Hat SEO technique.  These are just a few Black Hat techniques.
11. White Hat SEO – White Hat SEO are the acceptable techniques you can use to optimize your blog to rank well in the search engines.  External links to your site or specific articles with keywords that are the same as the linking site.  Internal linking – linking to your own blog articles where it makes sense.  Writing for other bloggers and linking back to your blog.
12. Commands – Here are two commands you can issue in the Google search box that will help you determine some information about your site.
In Google enter: site:

sitename

.com – When you first start blogging and want to see if your site is registering in the search engines, use this command and you'll see how the search engines see your site.  If you don't see anything from a new blog, wait a day or two or three and you'll eventually see it show up.  Other than that, this command shows what's been indexed at your site.  In

MSN

Live Search enter: "

sitename

.com" -site:

sitename

.com.  At Yahoo Site Explorer Search enter: http://sitename.com
In Google enter: link:

sitename

.com – This will show the sites that are linked to your site.
13. Robots.txt – The robots.txt file can be used to control what the search engines see and do.  The WordPress plugin Meta Robots allows you to control a lot of the attributes that can go in the robots.txt file and is a topic of another blog post.   🙂
Photo Credit: gerard79