If you analyze backlinks to websites or blogs, you might have used some of the free tools out there like SEOquake and the Quirk SearchStatus Add-on for Firefox.
Both of these tools provided backlink information which was gathered from Yahoo Site Explorer. YSE stopped providing this information in 2011.
YSE allowed you to track what sites were linking to other sites including yours.
This was good, because you could find out who was linking to what website and how they were linking.  Once you had this information you could use it to pursue new backlinks to your site.
And while the above mentioned tools look to replace YSE with other backlink sources, there are tools out there right now that you can use to analyze backlinks.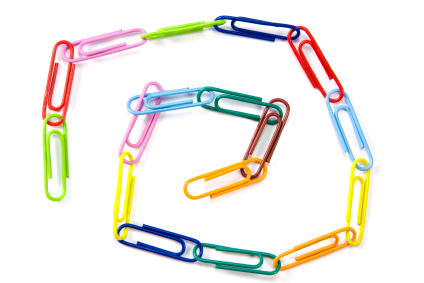 First, let's take the opportunity to talk about backlinks for those who might be new to this.
What are Backlinks and Why Should You Care?
When someone places a link on their website or blog that points back to any page on your site, that is a backlink.
Backlinks have quality. When you get a backlink from a popular blog or website with higher quality, it's a good indication that the site's owner thinks, your content they are linking to at your site is worthy of their visitor's attention. This is a good thing. Why?
For a number of reasons and here are just a few:
1. If you get higher quality backlinks, you don't need as many lower to medium quality backlinks to get more traffic to your site.
Higher quality backlinks include links from sites that end in .gov and .edu, because those types of sites are trustworthy and authoritative already.
Side note: I'm using .gov and .edu sites as an example.  These are some of the hardest backlinks to get.
Higher quality backlinks also include links from popular sites, whether their content is related to your site's content or not.  Examples include LifeHacker.com, the New York Times, and many others.
2. When Google's indexing robot goes around and finds backlinks that point to your site, it says to itself,
"Hey, this big popular site that we already trust and think is an authoritative site, is linking to this other site that THEY trust.

So maybe we better check it out, and if we determine it worthy, we'll give it some extra index juice for it to rank higher in our search engine result pages (SERPs) for the search phrases (keywords, keyword phrases) that people use to find this type of information."
Now that's a high-level view of what Google's indexing robot (aka "Googlebot") does and it's not the only thing it does (read more here), but it does something like that to help determine what sites have relevant content for Google's customers, people who search the web using Google.
3. Of course, the same thinking happens to other website and blog owners who want to link to good information.
Those sites find out that the big popular site that is linking to your site, might be something they want to link to as well – your site.  So you end up with a bunch more links to your site without even trying.
This is a wonderful side effect of getting linked to by more popular and authoritative sites.
4. The obvious – If you're running a website or blog as a business that sells products, services, or advertising, then more customers end up at your site because of those higher quality backlinks to your site. Again, another good side effect.
Example: On one of my sites I've got three different articles that relate to the same topic. One of those articles received a link from Big Site A.
Because all three articles relate to each other, they all benefit from more traffic because of the Big Site A linking to one of the articles, and as a result those articles get pushed to the top of the Google search engine result pages (SERPs).
Here's a screenshot from Google Analytics for one days worth of visits to these three articles from the search engines because of this linking affect:

Click image for larger view
In case you wanted to know, the three articles for this example are something like these titles:
"How To Do This Cool Technique With Newest Version…"
"How To Do This Cool Technique With Current Version…"
"How To Do This Cool Technique With Older Version…"
Those articles are step by step instructions with screenshots on how to do something. Just another indication that people love "How To…" articles when they're trying to find a solution to a problem.
One side note on having a popular site or a handful of popular articles, is that the popularity is enough to keep traffic coming for a very long time without you having do any extra work for backlinks.  This is a very good thing.
Quality and Websites
Keep in mind there are different types of websites and blogs with different attributes that make up what quality is for that type of site, e.g. ecommerce sites like Amazon.com, photo blogs, entertainment sites, company websites, non-profit sites, etc.
When talking about quality websites, I'm referring to following attributes a website might have.  This is not intended to be a complete list:
Relevant information to a searcher's query. Example: When a searcher is looking for something, your site has the relevant information they are looking for that satisfies their query.
A beautiful design that holds a visitor's attention, forcing them to stay on the site because it's hard to look away.
Social proof.  Your site has social proof if it has comments that keep trickling in over a long period of time. It has facebook likes and articles that have been tweeted and retweeted. Your articles, videos, pictures have been shared on other social networking sites around the web.
Simplicity in navigation and providing an obvious call to action.
These are just some of the attributes of a site that help contribute to the quality of a site.
PageRank – What Is It and What Does It Mean for You?
Also known as PR, PageRank is a way to label the quality of a web page and website.  You might have a PR 4 for your website but your pages might have a pagerank of 0, 1, 2, 3, etc.
Google's PageRank is a measurement of your web page and is represented by a number from 1 thru 10, 1 being the lowest and 10 being the highest.
For example, one of my sites took one full year to go from a PR 0 (zero) to a PR 3.  The more content I provided on a consistent basis over time AND the more comments, backlinks and retweets on twitter I got, the more that site rose in pagerank.
However, another site I've owned since 2007 went from a PR 0 (zero) to a PR 3 in two years and popped up to a PR 4 in the following year.  So it took three years to get to a PR 4.
This all happened even with a less frequent posting schedule.  I'm talking about maybe one new article a month.
As Google tweaks their page ranking system, and they do this all the time, those sites of mine that have their content updated on a less frequent basis, might suffer in the long run.
So a good tactic for those sites would be to add more frequent content to them.
To help you investigate pagerank, use the above mentioned tools – SEOquake and Quirk SearchStatus to display pagerank of every page you visit on the web.
Something to keep in mind about pagerank: Just because a site has a lower pagerank doesn't mean it's not worthy of getting a backlink to your site from it.
Those sites that are pagerank 1, 2, or 3 might just become PR 4, 5 and 6 over time.  Increasing the value of the backlink you left at their site pointing back to your site.
That's why in your strategy to gain backlinks to your site, the tactic of leaving good comments at PR 1, 2 and 3 sites, that have good content and relevancy to your site, can be valuable in the long run.
So Then What Tools Should You Use for Analyzing Backlinks?
Since Yahoo Site Explorer is gone, and actually they merged with Bing Webmaster Tools, the tools you can use right now that are free and paid (usually considered premium or pro version) are wide and varied in the types of information they provide.
But for now, I'm using Link Diagnosis. I see that the Firefox Add-on Quirk SearchStatus is using Blekko and I have started investigating that tool as well.
Link Diagnosis
Link Diagnosis allows you to enter a website URL and get a report back that is displayed on the same page you entered the website's URL.
For bigger sites, this might take some time. But be patient and you'll get some valuable backlink information about those sites.
Link Diagnosis works with Firefox only. Download the Firefox Add-on for Link Diagnosis and you'll be able to use more of its functionality.
After registering you'll be able to export the information that Link Diagnosis displays to your computer's hard drive or save it as a report at the Link Diagnosis website for viewing at a later time.
Blekko
Blekko is another alternative you can use to analyze backlinks and other SEO related topics. Blekko is free but you do have to register.
Blekko has a unique way to search the web which is valuable. It uses slash tags to filter your search results.
They have a quick video you can watch that explains how to use slash tags.
But it also gives you a lot of SEO information about a website, including backlinks.
Wrapping It Up
So there you go.  When analyzing backlinks to websites, Link Diagnosis and Blekko are a couple tools you can use to do just that.
Again, there are plenty out there, some are free and some are premium or pro versions that you can pay for.  But take some time to investigate what works for you and the information provided by these tools.
Another point to keep in mind with these types of tools: Not all tools are going to show you every single backlink to a  site.  So use them as a guide to help you understand more about backlinks.
Over to you.  Got something to say about analyzing backlinks or tools you use?  Talk about it in the comments below.