This is a guest post by Eric Greenwood. If you want to guest post on this blog, check out the guidelines here.
Document management has always been an issue for teams, especially teams working in fields like design and IT. Version control becomes critical, and the approval/editing process very often lends itself to error. There are many ways to work around this, of course; one of the newest approaches involves the use of online storage.
Online Storage Basics
At its core, online storage works like networked storage. You have a document or other file that resides in a single location. Multiple users have access to the file, to make changes, comments, or provide approval.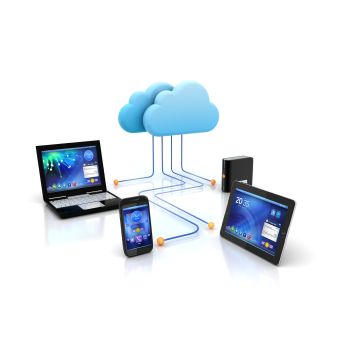 With online storage, the document can be accessed from anywhere with an Internet connection and from a variety of Internet-enabled devices; network storage requires you to be on the network and to access it via a compatible device.
More Flexible than Email
You can do the same kind of thing via email, of course, but you lose some of the flexibility. Every time someone opens and re-saves a document, there is the potential for a divergent version of the file to exist.
With online storage, there's only every one copy of the file. You reduce the risk of duplicate files and divergent versions.
How a Team Might Use Online Storage
Let's look at a real-world example. A marketing firm might be developing a brochure for a client. Here's how that process would look like with online storage:
The graphic arts team puts together a general layout, saving the document to an online storage site.
Each member of the graphic arts team works on the document in turn, as each person completes their part of the design work (e.g. layout, images, graphics, etc). "Dummy" text is inserted as a placeholder.
From there, the copywriter opens the document and inserts the appropriate text in the appropriate places.
The design team is able to then review the document, and make an adjustments based on text layout.
The salesperson or customer liaison can access the document throughout this process, and offer input based on customer suggestions.
The final product can even be provided to the client via online storage, which can be especially useful in the case of larger files.
This is a much more streamlined process than emailing the document back and forth until the team finally gets it right. You have built-in change management and quality control, simply by choosing the online storage medium.
Plenty of Options
If you need more advanced collaboration options, there are online storage services that offer that as well. Some integrate project management functionality, for example. Others allow advanced security options to address compliance and legal concerns.
A team's effectiveness can be limited by their choice of tools While the right tools don't guarantee a team's success, the right tools can greatly increase efficiency, saving you time, frustration, and even money.
About the Author: Eric Greenwood is a technophile whose interests include all things cloud from software as a service to online storage. Get more tips and advice by going to the blog Online Storage!