This is a guest post by Maitreyee Sinha. If you want to guest post on this blog, check out the guidelines here.
Occasionally, a website designer may want to highlight a particular element. In such a situation, he/she can opt for certain strategies. These can include isolating the element, increasing its size, and placing it at the center/left hand section of the web page.
As a website designer, you may want to highlight a particular element in certain situations. This element can be a particular aspect of the content, a graph, or even the web page layout. A good way of highlighting this particular element is by converting it into a focal point.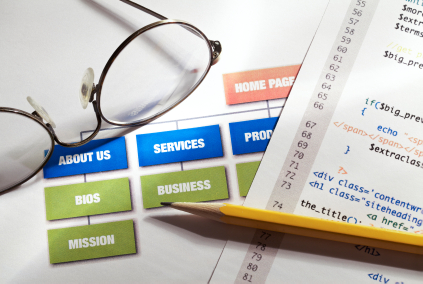 In simple terms, focal point refers to any element that guides the visitors' eyes to itself. In this article, we will discuss a few strategies that will help you to develop a focal point.
1. Clever Placement
Studies reveal that most visitors tend to observe elements that are placed at the central section of the web page. Now, implementing this strategy may not always be feasible. The reason is that if you place your intended element at the center of the page, just for the sake of it, it will confuse your visitors.
In such a situation, you can opt for an alternative technique that is placing the element on the left corner, upper section of the page. This is a good strategy, because most people start with left -hand section of the upper page, while observing the site.
2. Contrast
Using contrast to highlight an item is the most commonly used strategy in the website designing industry. Various ways of using contrast and highlighting an element exist. For example, you can place a bright-colored item against a dark background and vice-versa. Alternatively, you can incorporate large-sized elements against small-sized ones.
Consider sign up/sign in page of Twitter. It uses white and pale blue colors throughout the page. However, for the 'sign up' button, it has used the color yellow. The reason is that it wants visitors to join the site. Therefore, it has cleverly highlighted the call-to-action button against a dull background.
3. Isolation
Isolating your intended element is another smart strategy. If you place an item at a faraway distance from other elements, it will naturally grab attention. Try out this strategy and observe the results!
4. Continuance
Continuance is another popular strategy designers use for distinguishing an element. When we read or observe any design, our eyes move in a single direction. They continue moving, until another powerful feature appears and forces us to notice it. Let us elaborate the concept by using an example.
Assume that you have incorporated a huge element in a web page. Above it, you placed an arrow, leading towards a smaller element. Now, logically, the bigger element will grab attention of visitors initially. However, within few seconds, the arrow will force them to observe the smaller object as well.
5. Proportion
If you place a large-sized element against a background that contains smaller elements, it will inevitably draw attention. This strategy utilizes the principle of proportion. To draw more attention, you can make the target element colorful.
Consider these tips to make an element stand out from others.
About the Author:  Maitreyee Sinha is the author and works for Web Guru India, a website design company based in India offering high-quality and cost-effective website design and website development solutions to people worldwide.