While writing about How to Stop Blog Comment Spam, I realized that all the comment policies I've read over the last couple years were starting to make sense.  I've read a few and thought I'd start implementing a comments policy myself on one of my blogs.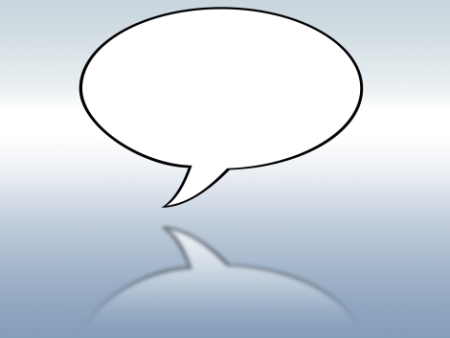 What led to this decision was finally receiving a large amount of comments where the comments didn't fit the blog's topic.  Now, I've received some comments like the one below, but not to such an extent that I felt bogged down trying to decide what to do with them.
Keep in mind that the blog topic is in a more focused (smaller) niche in the technology industry.  A lot of these comments come from folks who don't know about commenting at blogs or are taught to find blogs that rank decent enough to squeeze some link juice out of them.
Comment Example:
Name: Jalapanos4Cheap
Website: Jalapanos4cheap-domain.com
Comment: "Hey, that's a great article.  Link to my Jalepano blog."
Now that's blatant foolishness.  I know it's frustrating trying to get folks to comment at your blog or drive people to your blog because you think everyone is looking for cheap jalapenos, but this comment will get deleted or marked as spam – by me.  These are keyword laden comments and the commenter (if it's really a person) is only trying to rank in the search engines.
This comment might be more acceptable at an Internet Marketer's site if the commenter was a repeat commenter but with the comment changed from asking for a link to adding a more meatier comment (value) that has something more relevant to say about the article.
It would even be better to use your real name even if your website is about Jalapanos – John @ jalapenos4cheap.com.
If we stick with the idea that comments are made to build a community around your blog and add value, then decisions about whether you should let comments through become clear.
In the end, you can do whatever you want with comments.  But here's a list of ideas you may consider when allowing comments that end up on your blog.
Does the comment add value to the conversation about the blog post?
Consider allowing people to comment without approving the comment and then setting time aside to delete unwanted comments during the day/week.  Make sure you read How to Stop Blog Comment Spam before you do, so you can implement the necessary WordPress plugins.  Assuming you're using WordPress, the self-hosted version.  You can also allow people to comment without approval after their first approved (moderated) comment instead of every comment.
Don't allow abusive language, excessive use of foul language, off-topic comments, etc.
If you don't like any kind of comments from folks who are trying to stuff keywords in the name field, the website field and in the comments, just delete 'em or mark 'em as spam.
Consider it acceptable if people  include their name in the name field along with their brand name or website name.
If you're a business, you might have to follow stricter rules like moderating every comment before it's published to your blog.
Have you implemented a comment policy at your blog?  Let me know your thoughts in the – comments.   🙂
By the way, I've changed commenting systems from the one offered by the Thesis theme I use to Disqus, a pretty amazing comment system.  Now if I could just figure out what happened to the existing comments at this site, I'll think Disqus is really, really amazing.