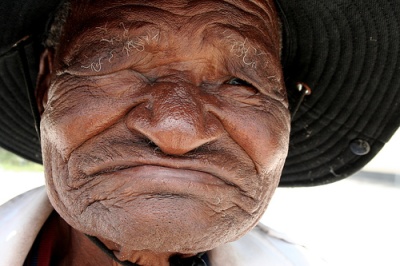 I've always wanted to start a website using my name as the domain name – billbolmeier.com. I didn't really think about what I'd do with the website so I held back from registering it, until blogging came along.
First Things First: A Bunch of Definitions
A blog is a type of website. Blogs are easy to setup. They typically contain articles listed in reverse chronological order (newest to oldest). However, blogging software can also be used for "normal" websites that contain static content (information that is not updated too often).
A domain name is the address of your blog, in my case it's http://billbolmeier.com. Notice there's no www. in front of the name that we're all familiar with. That's because the domain name is the address or URL (Uniform Resource Locator) with the www. stripped off.
People can still get to my blog by typing in http://www.billbolmeier.com or http://billbolmeier.com. The www. prefix can be controlled so the address always displays the www. or not.
You can even control the www. prefix to the degree that visitors can't access your site without the www.  By the way, you can use the Redirect WordPress Plugin, which takes care of quite a few different redirection issues.
WordPress
This blog is running on WordPress which is free software from WordPress.org. WordPress can be installed with most web hosting plans as a self-hosted blog.
More definitions: A web host is a server located somewhere that runs software that allows people to access your blog or website. A server is a super-duper computer specially designed to run and be accessed all the time by many people.
You can also use WordPress at WordPress.com, which is already hosted at WordPress.com and allows you to immediately start a blog. The big difference between WordPress.com and a self-hosted WordPress site is you have complete control over the self-hosted WordPress site.
What is Domain Age?
Domain Age is the age of your blog. Domain Age is important because it helps people find your blog. How does it help? When you're searching for something using your favorite search engine, let's say Google for instance, Google returns web pages with search results.
You want your blog to show up on the first page of Google or close to it, unless you don't want people to find your blog. There are many attributes that go into what shows up on the first page of the SERPS (Search Engine Results Pages) and one of those attributes is called Domain Age.
When you're trying to show up on or close to the first page of the SERPS, Google and other search engines take into account how long your blog has been around. That's called Domain Age.
An Example
I created a website in 1998 based on a specific topic. For this example, let's say the website was about napkins. Since the site was built in 1998 and sat around for a couple of years with static web pages, meaning the content didn't change very often, it ended up as the #1 search result for its specific topic.
Now, I wasn't some search engine guru and I really didn't know why the site ranked number one at that time, but shortly after that, it didn't rank #1. Of course, that's another article.
What's The Point?
If you're selling something, let's say WidgetsYouCantLiveWithout, you'll want to start a website so you can establish Domain Age. That way, over time, you're site will be more trustworthy to the search engines and possibly start to rank higher for your widget than other folks who are selling the same widget.
Domain Age is not the only attribute that will help you rank with the search engines. When you register your domain name, you might want to register it for as long as you can. Register the domain name for 3 years or more instead of 1 year. This will help build the trustworthiness of your site with the search engines.
Also, when you're comparing the domain age of other sites, you can use a tool called SEO for Firefox.  SEO for Firefox gives you a lot of information about a site by right-clicking on a page and displaying the information about that site.
SEO for Firefox sits in the toolbar of your Firefox browser whenever you need it by clicking it on and off.  It also works in the Flock browser as well.  A really nice feature is the additional information it displays when searching Google or Yahoo.  Each search result will display additional information about each site.  See the light-blue area in the image below.

Click image for larger view (800px)
There's much more that goes into a domain name so consider subscribing to billbolmeier.com and we'll talk about it in another article.
Photo Credit: jonrawlinson