Did you know you can guest post right here on BillBolmeier.com?  Yep, it's true.
Guest blogging or guest posting as it's also called are the same thing and it's a great way to become part of another community as well as attract new people into your own online community.
Here are some of the categories you can write about for billbolmeier.com:
Blogging (includes: WordPress, Plugins, Writing and all things blogging)
Marketing (includes: Internet Marketing, Making Money Online, as well as offline marketing)
Search (includes: Search Engine Optimization, Google, and all things related to search)
Social Media (includes: Social Networks, Social Business, Social Bookmarking and all things social)
Web Media (includes: Web Design, Web Development, Web Tools, and Web Apps)
Technologies (includes: Windows, Security, Smart Phones, iPad and more)
So let's talk about guest blogging, also known as guest posting.
Three Things to Think About
There are many things to think about when you are a guest blogger and here are three of them right out of the box. Yes, I think they deserve mentioning right away because it may help you decide whether to proceed or not.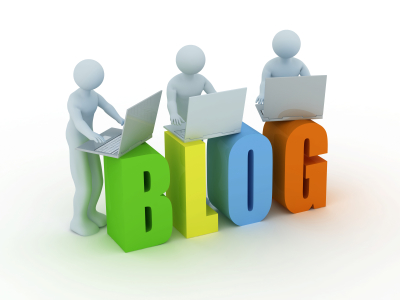 The number one thing you must know and follow is:
1. IF YOU ARE ONLY GUEST BLOGGING BECAUSE YOU WANT A BACKLINK, THEN DON'T GUEST BLOG!!
The number two thing is:
2. WRITE THE BEST AND MOST UNIQUE CONTENT YOU CAN WRITE FOR THE HOST BLOGGER.
And the number three thing is:
3. MAKE SURE THE ARTICLE IS WRITTEN IN THE LANGUAGE OF THE BLOG YOU'RE GUEST BLOGGING FOR.
In other words, if the blog you're writing for is in English, then make sure your article is readable in English.  If English is not your native language, then make sure you have someone proofread it who knows the English language.
Okay, now that we got those three out of the way…
What Is Guest Blogging and Why Do It?
It's simple, the guest blogger writes an article for some other person's blog or website.  This allows the blog owner to take a break from writing and give his or her readers another point of view about things.  In turn, the guest blogger has a chance to gain a new audience that ends up at his or her blog or website.
How Does It Work?
Typically, the guest blogger gets in touch with the blog owner through email to convey an interest in guest blogging on the blog owner's site.  After reviewing any guidelines provided by the blog owner, the guest blogger can decide whether they want to guest blog for that site or not.
Here's an example email you can write to the host blogger:
Hi Bill,

My name is Gary GuestBlogger and I've checked out your blog and would love to write an article for it. I see that you write about WordPress and I would love to contribute to that topic.

I've read your guidelines and I've attached an article to this email as well as a link to one of my blog posts so you can review my writing and see if it's a good fit. Let me know what you think. The article is ready to be published so feel free to use it right away.

Looking forward to hearing from you.

Thanks,
Gary GuestBlogger
The above is an example of an email about guest posting to a site.
Here's what the email does and does not do:
The potential guest blogger has taken the time to read my blog.
The potential guest blogger has selected specifically what he would like to guest post about.
The potential guest blogger has done his homework and taken the time to read my guidelines.
The potential guest blogger has already attached an article for me to review.
The potential guest blogger DOES NOT tell me "I need a backlink to my site and it needs to be a do-follow link and it has to have this specific anchor text or I'm wasting my time writing for your blog."  NO SPAMMY BACKLINKING PLEASE.
The potential guest blogger DOES NOT tell me he's written for this and that big website and has tons of followers on this and that social site, so if I write an article for you, you're sure to get a bunch of traffic, but I need to make certain demands, on and on.
The email is written in such a way that the guest blogger wants to become a guest blogger on the host site because it presents an opportunity for exposure and a new audience. The above email is an example and can be used as a guideline.
In turn, if his article is what I like and we proceed, I will let him know and I'll get his article published ASAP without any negotiations, etc. I will put every effort into promoting his article long-term and he'll benefit from a backlink from my site to his website or blog.
He'll also enjoy receiving the folks who read my site and his guest article on my site, because they'll most likely end up at his site to further check him out. This process will also establish a relationship of trust and authority with me and my readers that will be ongoing.
He'll also benefit from any Page Rank (PR) increases my site experiences over time.
If the owner of the host site does not get back to you within a week, email them and let them know if you don't hear something from them in the next couple of days that you'll need to take your post somewhere else.
Benefits of Guest Blogging
1. Grow Your Audience – The potential exists that the guest blogger will gain new fans, followers and/or long-term readers and customers.  This can happen from the readers of the blog you are guest posting on as well as any social networking traffic the blog attracts as well.
2. Build an Online Reputation – If more and more people become interested in the guest blogger's content, the more recognition and respect the guest blogger will gain.  You can build an incredible online reputation just by guest blogging even if you don't own your own website or blog.  You might consider doing this before building your own blog.
3. Earn Links to Your Blog or Website – Typically, guest bloggers are looking for backlinks. Backlinks that are from a trustworthy site, back to the guest blogger's site. This helps in earning higher rankings for the guest blogger's site.  AGAIN: DON'T TREAT GUEST BLOGGING AS ANOTHER LINK-BUILDING TACTIC.  A lot of times what guest bloggers do is write horrible content hoping to get a link.  Don't do that.  It will be obvious.  Write the best stuff you can write and go for the long-term effects of higher quality and high authority, those are results you'll get in the long run.
4. Meet other people – From the get go, the guest blogger is building visibility and reputation.  If you establish solid relationships, you'll gain more solid, long-term support from the host blogger and his or her followers.
How to Guest Blog
Here are 6 steps you can follow to start guest blogging on blogs that you want to be a part of:
1. Email the blog or site owner you're interested in writing for.  Look for a contact form or a "Guest Post" link so you can read about how to write an article for that particular site.
If a site doesn't have a link or a page that talks about guest posting then use the contact form or find the email address of the site owner to get in touch with them to find out if they accept articles as a guest blogger.
2. Write the best, unique content you can.  This will set a tone between you and the blog owner you want to write for and their audience.
Remember, a site that you guest blog for might be a PR (Page Rank) 1, a PR 2 and so on, but have the potential to move up the page rank ladder to PR 3, PR 4, PR 5 and higher as time moves forward.  You'll want your article to be around for the ride.  The best way to do that is write the best and most unique content you can.
3.  Don't demand anything of the blog owner.  In other words, the blogger you are writing for might want editorial control on how your article looks and is formatted, including the title of an article.  They might rewrite or strip out sentences that don't sound right.
You can ask that if any rewriting takes place, that the blog owner sends you a copy of the article so you can proofread it before it is published.
4. Ask the blog owner what their schedule is for posting your article on their blog.  The answer might be an exact date but it could also include a date that is within a range of dates.
5. I can't stress this enough: English, English, English.  If your primary language is not English, then make sure someone who knows English proofreads your article.
And I'm not talking about "someone" being Google's translator tool or some article spinning software. Make it a human being who proofreads your article.
6. Promote your blog post by tweeting and sharing it on the social sites you belong to. Subscribe to the comments of your blog post so you can respond to the comments about your post.
Conclusion
Guest blogging includes you writing the best content for a blog or website you want to become a part of.  In return you'll gain a new audience, raise your level of trust and authority, and a long-term link back to your site from the host site your blog post resides on.
Want some tips on how to find sites to guest blog for? Subscribe using the form below and you'll be able to download a cheat sheet of search commands and more tips on guest blogging.
If you are interested in guest blogging at BillBolmeier.com, please check out the guidelines here.