I just finished listening to an interview with Adam Short and Yaro Starak of Entrepreneur's Journey about making money with niche sites.  Yaro interviews Adam about how he makes money with niches sites.  Adam has around 90 niche sites.  I can't imagine the management issues.  🙂  Well, after listening to the audio interview and the specific details that Adam mentions with his niche sites, I'm sure he also has a system for managing them as well.
Niche Sites
Niche sites can be setup for the sole purpose of making money by targeting keywords for that niche.  So for example, niche sites built around topics like Binoculars, Betta Fish,  Vintage Electric Guitars, etc.  I hope you get the idea.  A niche site is a website that is built around a specific niche, and in this case, Adam talks about some of the rules he sets for these sites and the processes he repeats for each site to be profitable.
One way you can find a topic for a niche site (and there are a ton of ways to do this) is to browse over to Amazon.com and look at the section in the upper left-hand corner of the page.  See image below.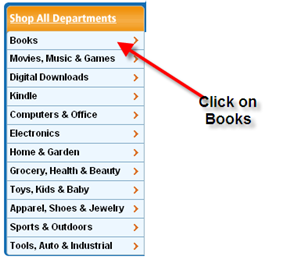 After clicking on Books you'll want to click Magazines & Newspapers.  On the Magazines & Newspapers page you'll want to look on the left side of the page and view the Categories column that lists a bunch of different categories for Magazines and Newspapers.
Can you find something you're interested in?  From here you'll want to find a category that might interest you.  For this example I'll click on the Pets category and then click on the Fish & Aquariums section on the left side of the page.  I'll pick the Tropical Fish Hobbyist magazine to find out more about tropical fish.  On the cover is an article about Discus Fish.  So that could be a niche – Discus Fish or Discus Fish Care.
Google Adwords Keyword Tool
Enter the Google Adwords Keyword Tool.  This is a website that allows you to see certain search information about keyword and keyword phrases.  If I enter the keyword phrase Discus Fish Care, I come up with some interesting results.  I particularly like the keyword phrase shown in the resulting list – Discus Care.
The results for Discus Care shows us that for January 2009 there were approximately 1,900 searches for Discus Care and 2,400 on average per month.  This meets our first rule according to the interview with Adam and Yaro, which is, pick a keyword or keyword phrase that results in 1,000 or more searches per month.  So we're shooting for a very small niche here.
Google Search
Now with the keyword phrase Discus Care in hand we can copy that phrase into the Google search box like this – "discus care".  Notice the quotes.  This will search on the whole phrase "discus care" and not on just the word discus and just the word care separately.
After searching on the phrase discus care, we see in the upper right-hand corner of the page that Google is showing total results of 4,040 (see image below).  This is great because one of the goals from the interview is to make sure the keyword(s) or keyword phrase doesn't return more than 10,000 page results.  So we're safe with that.

Now that we have our niche topic and the first set of rules have been met – At least 1,000 searches on that term per month and less than 10,000 pages returned on that topic by a Google search, we're ready to move forward.
Now, for this article I just wanted to talk about the interview and how to get started finding a niche.  There are plenty of other details to look at when selecting a niche, but for now try and find a niche that meets the two rules and get familiar with the Google Adwords Keyword Tool.  If you're interested in the whole interview, check Part 1 and Part 2 at Yaro's blog Entrepreneur's Journey.
Subscribe to my blog for further investigation on making money with niche sites.
Goal: Any niche site I create needs to provide value from whatever product may be sold on that site.