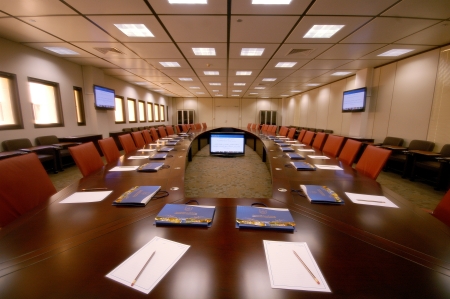 Office applications online are those applications that include email, documents, spreadsheets, slide presentations, etc. online.
Typically, you might think of Microsoft Office since it's a well-known application suite that offers documents, spreadsheets and slide show presentations.  But, there are alternatives and below are a few that are online alternatives as opposed to applications that run on your computer.
Online Benefits
Online applications offer benefits that include offline storage, anywhere access, and reducing the resources used by your computer, namely disk space and memory.
Working with online applications gives you an immediate backup because your data is stored someplace else instead of your computer.  This is good because if your computer crashes and you cannot recover it, you've possibly lost all or some of the data that was stored on it.
Do you work in many locations or want to have access to your data from anywhere?  As long as you have a computer and an Internet connection, online applications allow you to do that without carrying around your a mobile computer whether it be a laptop, tablet, netbook or some other mobile device.
Carrying around your computer can also expose your data to theft.  If you don't password protect your mobile computer, and in my opinion encrypt the hard drive, you're at risk for your data being stolen if your computer gets stolen, lost or left at a restaurant for instance.  Using online applications eliminates this security threat.
Online Concerns
Now, using online applications expose you to potential down time.  Just when you think it's so wonderful having your stuff online, you can't access it because of network issues, hosting issues, etc.  I have found this 99.99% NOT a problem.  Most of the stuff I use online works 99.99% of the time.
However, if you're working on something that is time sensitive and you still want to keep things online, and you're having problems accessing your online applications, there are ways to keep working and synchronize later when you connect to your online application.
Another concern is there are people that work at and with that "somewhere else" location which might contain your personal information.  These people could have access to your stored documents.
We already do this with many things in our life – medical records and credit card records.  For instance, a receptionist or someone who takes care of billing your Dental insurance might have access to your personal health information online at an insurer's website.
So with that out of the way, here's a few popular office applications online:
1. Google Docs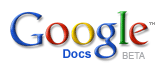 Google Docs offers typical document creation, spreadsheets, slide show presentations and forms that allow you to collect data.  You can share documents and control who can view and edit shared documents.  You can publish documents as web pages to.
2. ZoHo

ZoHo is an online office suite of services (applications) that include the ability to create documents, spreadsheets, slide show presentations, wikis, events, email, calendaring, notes, and much more.  ZoHo comes in a personal flavor as well, located at ZoHo Personal.
While working online with ZoHo you can also install a plugin that will let you work offline in Microsoft Office and save documents to ZoHo later when you reconnect to your ZoHo online account.  Here's a list of their apps for ZoHo Personal.

3. Microsoft Office Live
With Microsoft Office Live, you work in a workspace.  You can add documents to your workspace as well as share and allow others to edit your documents in the workspace.
There are workspace templates to help you get going quickly, like the Household Workspace that includes an Announce Board, Emergency Contact List,  Grocery List, Household Event List, and Household To-do List.
Using Microsoft Office Live allows you to synchronize your documents with Microsoft Office on your computer with an addon piece of software you install.
Wrap Up
Currently I'm using Google Docs and I like writing blog posts in it because it seems to save quicker than the WordPress editor, and the documents I create in Google Docs translate well to the WordPress editor when I copy and paste from Google Docs to the WordPress editor.  And by translate, I mean nothing gets carried over like extraneous or special HTML markup.
But, I've been playing around with ZoHo Personal and that works well to.