This is a guest post by Michael Evans. If you want to guest post on this blog, check out the guidelines here.

The world, as we know it, is about to change and its impact is quite palpable.
I am talking about the world of search and social media, and it is none other than Google who is to blame squarely for this.
Yes, Google has introduced social search, which is changing our very idea of the SERP (Search Engine Results Page) by serving completely different search results for different people.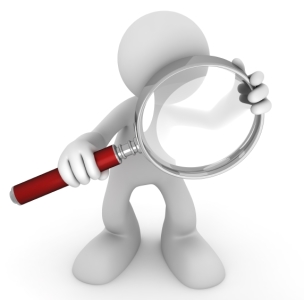 So, the line between social and search is about to blur and as obvious, the importance of links and all that, is going to take a back seat as long as we are logged in to our Google account.
Let's drill down the details to find out more about this social search thing.
What is Google Trying to Do?
Simple, Google is trying every vertical to make its search engine reach new heights of success.
It has access to our website's online presence via Google Analytics and Google Webmaster tools, apart from its much famous bot and now it has access to your social presence via Google Plus.
So it's got everything to merge two things into one, a unique search experience that gathers data from across the web and data from your social circles.
Personal Search
Google is transforming into something that will not only be able to understand content and web pages but will be able to judge who you are and the world you live in.
Since it has access to your social profile, it will be able to help you find Google+ posts and photos, which are shared with you specifically right inside the search results page.
This is advantageous, for example when you want to buy a new laptop and you would like feedback from those people and friends who are using laptops of different brands.
With Social Search, you will get search results from those people in the Google search results pages, provided those other people have shared their information about laptops in Google+.
So if you have friends and followers in your Google Plus profile, you are sure to see a surge of personalized information right inside the SERP.
Profile in Search
Profile in search is another novel addition to the Google search results page. This will let you connect with people you are looking for in Google+.
All you need to do is type the first few letters of your friend's name or anyone else you'd like to connect with.  Choose the auto-complete option and Google will show a complete profile page of that person in the SERP. You will then find an option to connect with that profile.
People and Pages
It is nice to find what great minds have to say regarding a topic you are searching for in Google.
For example, when you are searching the term "SEO", it is always good to find information from a search guru like Matt Cutts.
This indicates that Google is presenting quotes and comments from popular and prominent figures into the search results, but it does not display directly in the list of search results.
These prominent and popular figures will be featured on the right-hand side of the search results page. Options are presented so you can connect with those people in Google+ as well.
Conclusions
Though this feature is still in its infancy, it seems online marketers need to fasten their seat belts for some bumpy rides ahead as they discover what social search will do to their online marketing efforts.
The personal side of Google search can be turned off by using the buttons at the top right of the search results page.  This allows a searcher to view the search results in both social or what has become known to us as "web" search.
But what will people use?  Both social and web search or consistently use social search because that's the new default?  Time will tell.
What do you think of Google+, Social Search and all the other Google goodies that go with it. How are you going to use it all? Let us know in the comments below.
About the Author: Michael Evans loves blogging on different subjects and he is a regular writer at Web Hosting Deals.  He has written articles on the topic of host alligator.