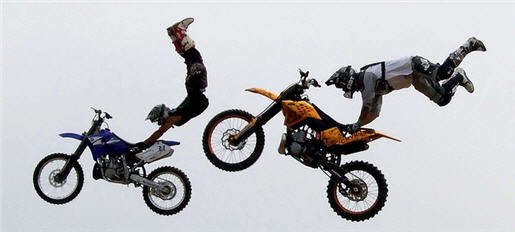 This is a guest post by Glen. If you want to guest post on this blog, check out the guest posting guidelines here.
Browse randomly to any SEO topics on strategies and you'll be wondering why some "SEO experts" use the word "trick" or "tricks" in search engine optimization—as if it's real. SEO is no trick, plain and simple. Search engine optimization is defined as a process or systems of processes and strategies that makes any website crawlable, indexable, and relevant enough for search engines to provide its users the information they need as an answer to their query.
SEO "Tricks" versus SEO Strategies
Linking to hundreds of link farms can sometimes give your website a boost in keyword rankings for a short period of time, but once a search engine will pick up, you'll find your website lost in the oblivion. All ranking lost, all tricky efforts are put to waste, and your website lost in the race for good.
Abuse of web directories and social book marking sites can rapidly boost the number of your backlinks but search engines will see that you are trying to manipulate the results and devalue your efforts.
Using paid linking tricks to boost off page optimization can be good at some degree provided that links come from authoritative, related, and relevant websites. Otherwise, both text link ad space provider and client will get some slapping from search engines for trying to manipulate rankings.
Adding irrelevant hidden texts in the background of a website that baits users that search for such terms, which make users confused as to how they were able to arrive in sites irrelevant to their search queries. Eventually, these type of tricks are going to get caught by the web spam team and devalue them. Don't just include it in your plans. Ever.
Spamming forums and blogs to be able to get enough of that "link juice". You may think that adding too many links in the same forums and blogs overtime could give you 100% of link juice for each link you add which is in reality not the case. For example, a PR3 forum or blog has got 65 external links in it so each link to a website only gets 1/65 of the overall value of the PR3 website. If this same website gives you a backlink, that means, you will share 1/66 of the link juice with the rest of the websites the site is linking to. Spamming the same forum and blogs because they give out free backlinks might not at all do you any favor.
SEO is a process that goes on and on and on, not because you tried "tricking" the search engine results by building too many backlinks or trying to lure the traffic makes you an SEO expert. Trying to manipulate search results by using SEO tricks is against Google's webmaster guidelines. Yes, you will probably get a boost for some time, but just one search engine algorithm update and your site will be penalized, or worse, blocked by the search engines. Search Engine Optimization techniques are easy to follow. Start with Google, Bing, and Yahoo webmasters' SEO guidelines and it will surely help you keep grounded and succeed in achieving your well-deserved search ranking positions.
About the Author – Glen is a part of the NetiDnow.com team that provides ecommerce SEO including link building services to different online business entrepreneurs today.
Photo Credit: Yannick Croissant