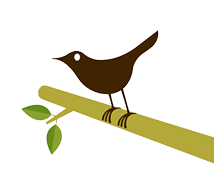 Twitter is a social networking site where people communicate by sending messages that are 140 characters or less.  You answer the question What are you doing?
Although you can certainly answer that question in terms of personal status updates, the 140 character box has become much more than a report about what you're doing.
Twitter's been around for a couple of years now and came on strong in 2008.  Twitter allows people to follow each other, send messages for everyone to see as well as private messages known as Direct Messages.
A list of commands and help are on the Twitter Support page.
Twitter Tools
After using Twitter at their web page, you might want to check out the vast array of tools that have been built around Twitter.
There is a flourishing community of Twitter tools providing ways to interact with Twitter.  To keeps things simple, here are a few tools to help you get started with Twitter.
1. TweetDeck – TweetDeck is desktop software that allows you to interact with Twitter from your computer as opposed from the Twitter web page.  Since using Twitter at their web page involves entering commands it's a lot easier to use client software such as TweetDeck.
For another desktop software client that interacts with Twitter you might want to check out twhirl.
2. Finding People to Follow – Not so much a tool as a how to you can use to go about finding people to follow on Twitter.  Depending on your interests, one way to start looking is by searching Twitter using the Find tab on their website after you sign up.
To find people you find interesting or leaders in an industry you're interested in, check their blog or website for a Twitter profile.
Do a Google search for what you're interested in plus the words "on twitter".  For example "designers on twitter".  How about "teachers to follow on twitter".  Hopefully you get the idea.
If you're using TweetDeck then use the search feature to search for words that people might be talking about in your area of interest.  When you find those conversations, click on the profiles of the results to find interesting people to follow.
If you're a company, assign someone to watch the chatter on Twitter about your company or company's business and competitors.  Search on keywords that pertain to your business using http://search.twitter.com or the search function in TweetDeck.
3. Guidelines for using Twitter – I hate when I get a tweet/twit from someone and they've never said anything on twitter and their first tweet/twit is "Check out my product at xyx…".  Not the coolest way to sell.
There are plenty of ideas out there on how to use Twitter, Twitter Etiquette, as well as Twitter Branding.