Here's this week's Five Faves.  Five favorite sites that offer an incredibly useful tool or two, a stunning design (eye candy) or some thought-provoking thinkery.  Feel free to sprinkle some of your own faves that you've discovered recently, in the comments.
1. DocVerse
DocVerse allows you to share your Microsoft Word, PowerPoint and Excel over the web in real-time by installing a plugin.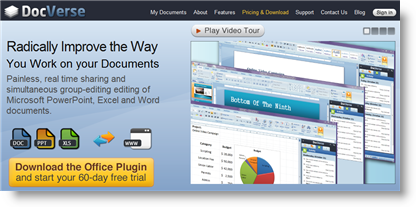 If you're working on a document off the web it will synchronize using DocVerse when you're back online.
There is a free account as well as paid accounts that offer number of documents and users who can share documents.
2. Niche Watch
Niche Watch is a free SEO tool that allows you to check the competition for keywords or keyword phrases that you might want to use for a new or an existing website.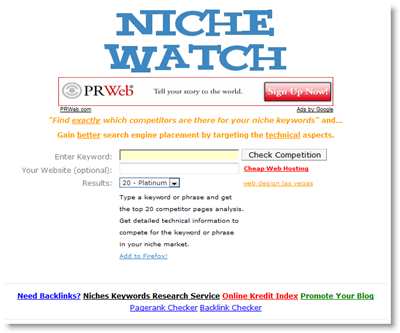 By entering your keywords or keyword phrases, Niche Watch will go out to the web and retrieve some of the top sites that rank for those keywords.
It returns some standard SEO information including backlinks to a domain as well as web page, page rank of domain and web page and other attributes that are important to look at when trying to rank for keywords and keyword phrases.
3. Web Design Inspiration
Need some web design inspiration? Here's a great article on 35 Fresh and Cool Web Design Interfaces for Inspiration over on aext.net.  Which one do you like?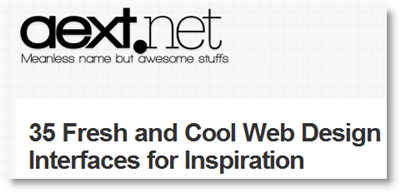 4. Thesis WordPress Theme
My blog uses the Thesis WordPress Theme.  I have not changed the look too much from its original design when you first intall it.  But this article lists 110+ Thesis Design Customizations You have to See to Believe.

If you're a blogger and use Thesis now or are thinking about purchasing it, this article will option your eyes to the possibilities that thesis can become.
5. PowerPoint Twitter Tools
This is cool.  You can provide instantaneous feedback on your PowerPoint presentations via twitter with these free PowerPoint Twitter Tools.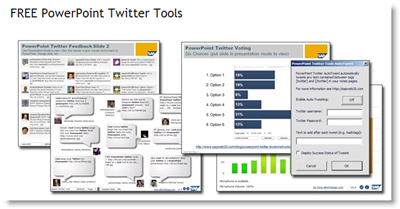 Some feature include:
Twitter Voting – Bar Chart and Pie Chart
Mood Meter
Crowd Meter
and more…
Worried about what might pop-up on your presentation, not to worry, these tools use TidyTweet, which provides a free service to eliminate inappropriate tweets, automatically or manually.
That's it.  Have fun!!