Here's this weeks Five Faves.  Five favorite sites that offer an incredibly useful tool or two, a stunning design (eye candy) or some thought-provoking thinkery.  Feel free to sprinkle some of your own faves that you've discovered recently, in the comments.
1. JoliCloud
I saw a tweet on twitter about JoliCloud, an operating system built on Ubuntu Linux made for a netbook.  Well, I've got an HP Mini 1000 Netbook that I bought in Spring 2009 with Windows XP Home Edition installed on it.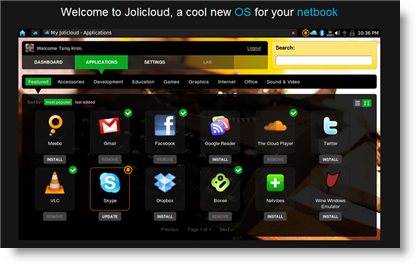 There was a choice to buy the Ubuntu version but I decided not to at that time.  I should have though.  And I was planning on taking time to investigate if someone has retrofitted Windows XP to Ubuntu on the HP Mini.
Well, I decided to download JoliCloud and jump ship on my netbook.  I installed JoliCloud to my hard drive on my HP Mini.
Although it's in Alpha, which can be a very unstable release version of any software, JoliCloud is very stable.

2. XMind
XMind is a mind-mapping tool that you download and run on your computer.  Mind maps are graphically linked ideas based around a central keyword or phrase to help brainstorm problems, decisions, research, and other tasks.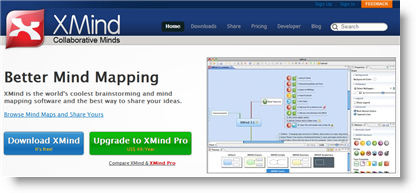 With XMind you can share your maps online, collaborating with other people to enrich your mind maps.  Features include sharing maps online, export to PDF, Word and PowerPoint, and other features.
3. Seasonal RSS Feed Icons
As much as I'd like to hire designers to take care of everything on my blog, I enjoy running into new web design, icons, fonts and everything that surrounds web design.
I found some Thanksgiving RSS icons you can use during the Thanksgiving season that look incredible on your blog.  Check them out at ArsGrafik.
4. Refollow
There are tons of twitter tools out there but this week I spent some time goofing around with Refollow.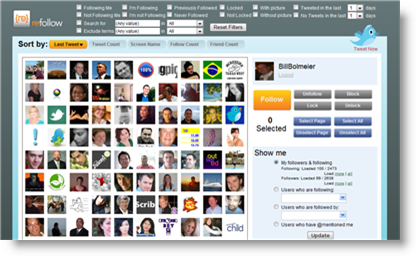 From their website…
Refollow helps you discover, manage, and protect your Twitter social circle.
Here are some of the things you can do with Refollow:
Manage your Friends and Followers
Group by Relationships
Sort by Importance
Explore Twitter Social Graph
Discover Relevant Users
Filter Irrelevant Users
Batch Follow/Unfollow/Block
Crowd Tagging and Comments
Lock Relationships
Refollow is a tool for drilling down into the details of your twitter social network.  Pretty cool.
5. My Writing Nook
A simple and uncluttered online place to write, My Writing Nook offers a place for you to write wherever you happen to be.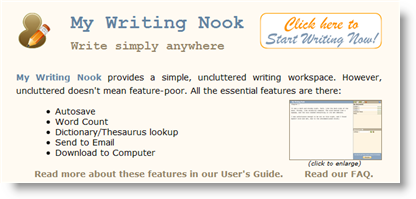 My Writing Nook includes features such as:
Autosave
Word Count
Dictionary/Thesaurus Lookup
Send to Email
Download to Computer
Authentication via yourGoogle profile.
If you're a blogger, this is a great tool to clear your computer screen and get down to writing.