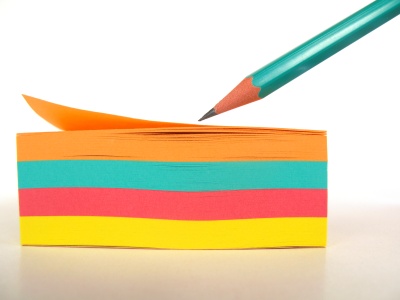 I was listening to Yaro Starak's interview with Caroline Middlebrook about her blog and how she's made it popular in a short period of time.  One activity they discussed was blog commenting and how Caroline was penned the "Commenting Queen".
Apparently two Pro-Bloggers Yaro Starak and Darren Rowse of Problogger wrote about her in the same week, thus the title "Commenting Queen".  Anyway, Caroline has a great article on commenting at other blogs as a way to drive traffic to your blog.
Visiting blogs that you're interested in and leaving meaningful comments helps grow your blog. It does this by the links you leave at those blogs and the other readers who potentially might click on your name and end up at your blog.
So, like the core WordPress plugins you install in WordPress, here are a few WordPress plugins that help encourage your readers at your blog to leave comments.
CommentLuv
CommentLuv is a plugin that puts a link under a comment on your blog that displays one of the recent blog post titles from the reader who left the comment.
If a commenter has a blog, CommentLuv will look at the blog's feed and pull back the latest blog post's title with a link back to that post (see image below).  It also gives the commenter the ability to choose from one of their most recent blog posts instead of the most recent one CommentLuv finds.
If the title of the blog post you are trying to promote is intriguing to others, they just might click thru and voila, you've driven more traffic to your blog just by leaving a comment on a blog like this.
The commenter can also turn CommentLuv off if they don't want a link to their blog left behind as part of the comment.
WP-Twitip-ID Plugin
The WP-Twitip-ID-Plugin allows you to place a link to the commenter's twitter id.

See the little birdie link under Chris' name?  That is the link to the commenter's twitter profile.  This allows readers to click on the link to find out more about that person on twitter and follow them.  So there you go, another advantage of leaving comments at a blog like this.
Subscribe to Comments
Subscribe to Comments is a WordPress plugin that places a check box at the bottom of the comment form.  When a commenter checks this box, they're sent an email that there are new comments on that blog post.
This promotes an ongoing discussion of the blog post by bringing commenters back to the post to read the new comments.
Recent Comments
This isn't a plugin, WordPress provides a built-in widget that you place in the sidebar of your blog which displays a list of recent commentators.  Readers might see an interesting commenter and click on the comment to check it out.  This has the potential to drive traffic to your blog because of the link to your blog in the comment.
Top Commentators Plugin
The Top Commentators Plugin is a WordPress widget that once activated allows you to place a widget in the sidebar of your blog.  This will show a list of your blog readers who are the top commentators at your blog.  If you are a top commentator at other blogs that have this widget installed, it provides another way for readers of that blog to click on your comment and drive traffic to your blog.
Comment Sniper
For some, being one of the top or first commenters on a popular blog is important because you get your comment in front of a bunch of eyes, which in turn will drive traffic to your blog.  There is a tool called Comment Sniper that will "listen" for new blog posts at your favorite blogs and notify you.  That way, you can get over there and be a top commenter.
If you have something to say about this blog post, leave a comment below and consider subscribing to my blog.
Photo Credit: nkzs