About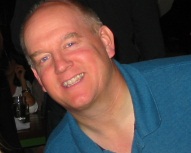 Welcome to Bill Bolmeier's Blog. My name is Bill Bolmeier and this is my blog that I started in the fall of 2008. It's my scratchpad and homebase on the web.
I've been working in the technology industry for over 20 years.
I'll be writing about web media, social media, internet marketing, keyword research, search engine optimization, building websites, tech news and other techie stuff I find helpful and interesting.
It it also my hope that you find this information beneficial to your endeavors.