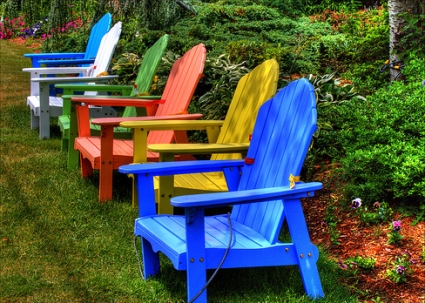 Hi folks, come on in and have a seat.  Welcome to my blog.
This blog is running on the self-hosted version of WordPress blogging software.
WordPress is a free Content Management System or CMS that allows you to create a blog and other types of websites.
There are two types of WordPress. One is located at http://wordpress.com where you can start a blog for free, quickly.
By default, a blog created at wordpress.com will end in wordpress.com. So for example, I have a blog at wordpress.com and its domain name is billbolmeier.wordpress.com.
But for this site, billbolmeier.com, I've chosen to use the "self-hosted" version of WordPress. This allows a lot more flexibility but involves more tasks to manage it.
The difference between the two types of WordPress are many, but for this article the choice to use one or the other is based on business. If you are running a business online I recommend using the self-hosted version of WordPress.
Blogs and WordPress
Blogs are websites that allow you to post articles (posts) in descending chronological order, from newest article to oldest article. However, you can use WordPress for other types of websites as well.
WordPress can also be used for static websites which are not like blogs. You can create a 10, 20, 30 or more page website that never gets updated like a blog does. This might include a company website where products and services are offered.
WordPress is extremely flexible and along with many third-party plugins (software that enhances WordPress), you can use it for any kind of content you want to put on the web.
Domain Names
My domain name is billbolmeier.com.  It costs $9.95 a year to have this domain name registered for one year.  That's inexpensive.  I use the domain registration site NameCheap.  It makes things easy, less confusing than others and they don't bug you constantly with emails.
I thought it would be a good idea to secure my own name as a domain name on the web so none of the other million Bill Bolmeiers out there get it first.   😉   Well, actually there's not a whole lot of Bill Bolmeiers in the world.
If you are a Bill Bolmeier and more specifically a William Bolmeier, and even more specifically a William Steven Bolmeier, please say, "Hi", and let me know where you are from geographically and genealogically.
Domain names can include names that reflect a company name, a made up name like DailyBlogHabits, or a personal name like BillBolmeier.com.
There's a few things to think about when you're choosing a domain name for your blog or website:
1. What should my domain name be? – Do you want to use your name as the domain name?  One problem with this is, it might be difficult to sell your domain name if you decide to not want it later down the road.
2. Type of domain name – You might want to keep your domain name as short as you can and/or as memorable as you can.  Using the example above, DailyBlogHabits, you could use dbh[dot]com as your domain name if it was available, but it doesn't tell your visitors what it's about.
Yes dbh[dot]com is short, but is it memorable for the type of content that will be on a website with that name? DailyBlogHabits, is a good domain name that is memorable and brandable.  That name would be easier to sell later on if you wanted to do that.
3. Keyword driven domain names – Domain names can be keyword driven.  We'll talk about keywords in future articles.  But for now, here's an example.  Maybe you want to start a site about dog training and those are the keywords you want to focus on.  Your site name could be something like DogTrainingPro[dot]com.
Google and other search engines use these keywords to index them in their search results.
If people are searching for the phrase "Dog Training Tips", then you might be able to get your site at the top of the search results because your domain name might be DogTrainingTips[dot]com. Which is good because a high percentage of people click on the top 3-5 search results only.
Domain name summary: So those are some things to think about when you are selecting a domain name for your site.  We'll talk more about domain names in future articles and domain registries, which are websites you register your domain at.
Web Hosting
This blog is hosted on HostGator, a web hosting service.  A web hosting service is where you place all the files that people will see when they visit your website or blog.
HostGator is a very popular web hosting site and will cost under $10 a month for hosting your website on their servers.  Servers are computers that are more powerful than your home computer.
In future articles, we'll discuss how to get started with your web hosting plan and all the features it provides to help run your blog or website.
The three takeaways from this article that you can think about and take action on for your site are:
1. A Site for Business
Are you going to be using your blog or website for business? If so, then use the self-hosted version of WordPress.
You'll be able to easily install WordPress when you get your domain name and web hosting plan.
2. Pick a Domain Name
What domain name do you want to use for your blog or website?
Think about keeping it short and meaningful and try to use the extension .com.
If a .com is not available for your domain name then think about using the .net extension for that domain name.
Then register your domain name here.
3. Pick a Web Hosting Plan
Get your web hosting setup so you'll be ready to place your content on the web for everyone to enjoy.
I recommend the "Baby Plan" under the "Web Hosting" menu selection. This will give you the most flexibility to get started.
THAT'S IT!! You're on your way.
If there's anything you need clarification on please let me know in the comments or using the contact form to send me a private email.
Thanks for stoppin' by and please consider subscribing to my newsletter so you don't miss an article, tip, trick or technique.
Image Credit: twoblueday